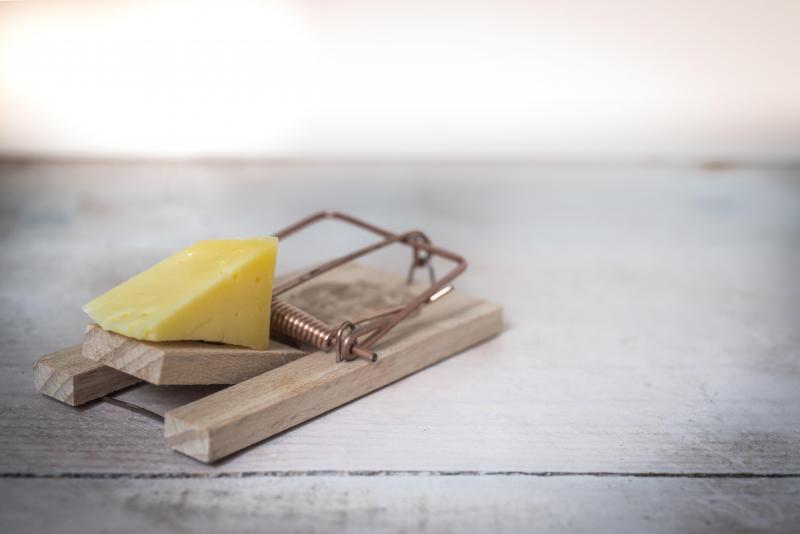 If you live in Cincinnati, you've seen them all over. Whether you're driving around town, watching TV or listening to the radio, it seems like there's always a well-known Cincinnati auto franchise advertising some "no money down," or "low low monthly payment" promotion. The majority of private car sales in the Cincinnati market are completed by these big franchise dealerships, with giant ad budgets that cast huge nets over town to catch any interested car shoppers they can find. The only problem is, after they reel you in, you'll find out that the offer isn't quite what you thought it might be.
Bait and Switch
Unless you're one of the lucky individuals with a flawless credit score and enough cash in hand to cover 20% of the purchase price of the car, you might soon discover that the offer that brought you in isn't on the table anymore. What's left is a different car at a much different price and interest rate, and all of this after hours of test driving and waiting around in their lobby. Pretty soon, you walk out after wasting a whole day, either with nothing to show or a car you didn't want. The truth is, franchises don't care if you have a bad experience at one of their lots. They're big enough that they can always buy additional TV ads to bring in more unsuspecting victims new customers.
A business built on referrals
At Cincinnati Auto Credit, we couldn't have a more different view on doing business. For more than 30 years, we've built our business on quality service, helping our customers get the car they want at a price they can afford. We do this by talking them through their finances and finding a way to make things work. And while it makes us feel good at the end of the day, we also do business this way because we depend on our customers to recommend us to the people they know. The majority of our customers live only miles away from either of our two locations. If we weren't good at keeping our customers happy, we wouldn't still be here today.
When you come to Cincinnati Auto Credit, we'll tell you right away what vehicles on our lot you'll be able to drive away today. We'll never waste your time with double talk, test driving vehicles out of your price range, or making you wait hours while we shuffle through your paperwork.
If you're in the market for a vehicle and sick of getting the runaround at the big dealer franchises, we invite you to contact us today and give us a chance!